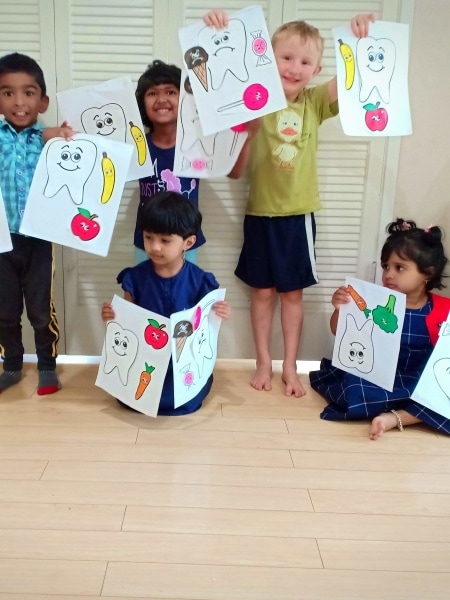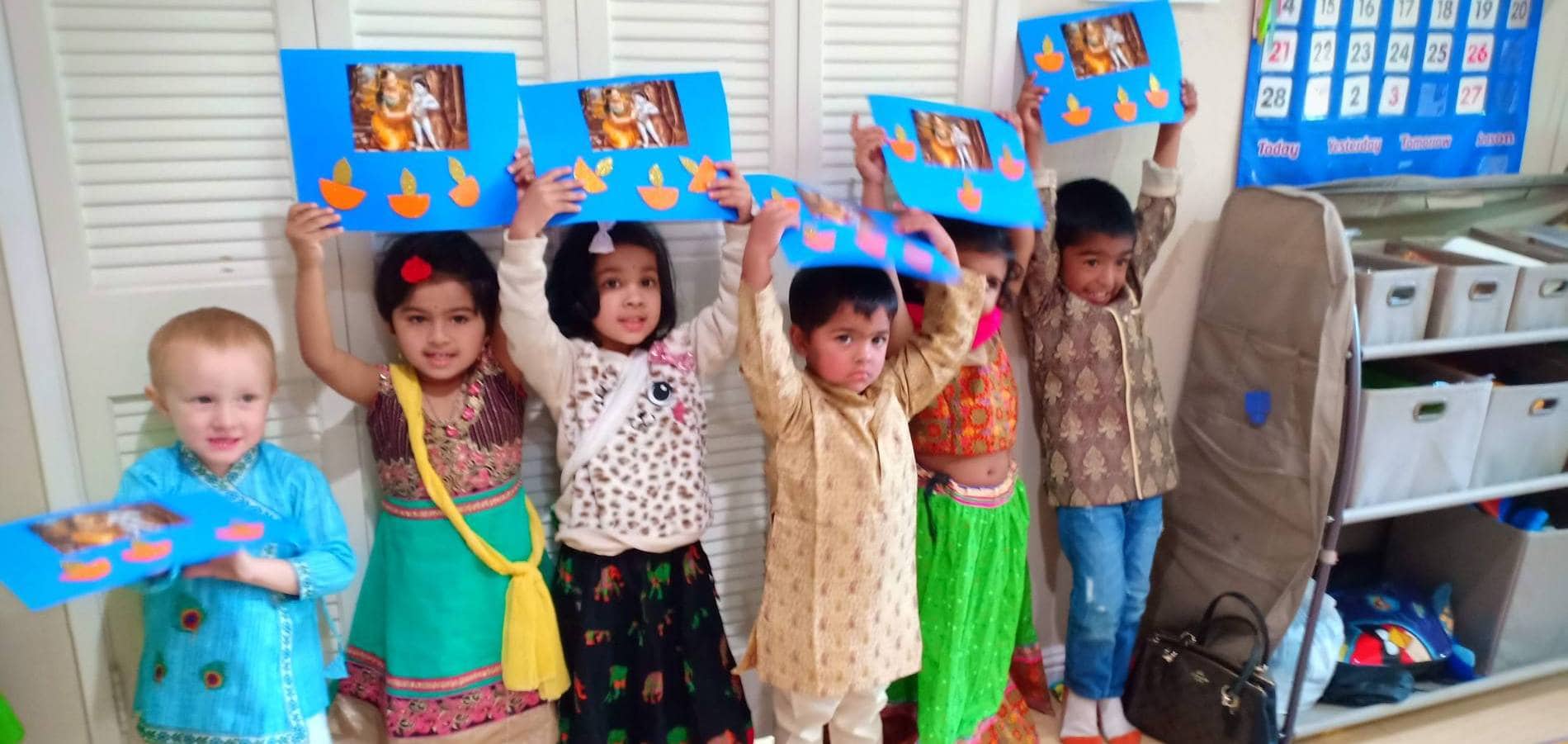 Onsite Preschool and
Day Care Program
We understand for many children, their time at the Nine Islands School will be their first experience at a formal schooling program, so we strive to make their experience both joyful and memorable. We strongly believe in the importance of positive relationships and close partnerships with our families to successfully support the needs of each child in our care.
Epigenetic studies suggest the first five years of every child's life are fundamentally important and formative. They shape cognitive & mental development, physical growth, emotional happiness and are building blocks for the journey ahead. Therefore, at Nine Islands School we endeavor to make this important period of their life utterly enriching.
Love, care and safety directly affects a child's wellbeing. These aspects allow physical and mental security as well as health. Good mental health heavily aids children to learn new skills and think clearly. Words of encouragement and love help develop confidence and self-esteem. We infuse love and care into every facet of learning at Nine Islands School. We ensure every single day is a wonderful learning experience!
We focus on developing their skills and knowledge while giving them a strong foundation of culture, values and character.
Both full time and part time options are available!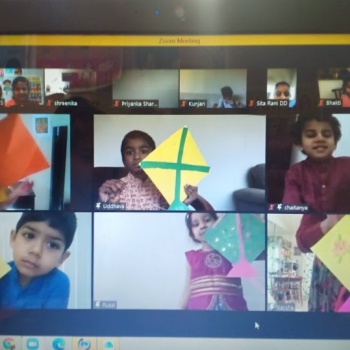 We started a virtual school program in Mar 2020. Our in-person school curriculum was already in place and optimized, so we were quickly and seamlessly able to transition to the virtual space. The positive response of our student families reflects in their testimonials ! We introduced new tools in our online school to augment the developmental programs so students could continue to practice their gross/fine motor skills, cognitive abilities, logical thinking, art, academic, mental, cultural, and spiritual practices even when they were sheltered-in-place.
We received outpouring support from our parent community to help the children adapt as well. We worked together very closely during this transition and made provisions for the necessary learning materials to support this change. One year down the line, with much reflection and joy, we introduce to you our "School Parent PartnershipTM" program which has become one of our standard operating processes!
Our biggest challenge was to get our young students to maintain the same level of focus at home as in standard, physical classrooms. We worked with our parents and used a variety of techniques to develop a customized home-school environment which maintained the feeling of a school yet retained the comfort of their personal space. We taught our kids the etiquette entailing online learning, and very soon, our kids began interacting with their school like seasoned tech-savvy experts.
Our biggest success was when our parents saw ongoing positive developments in their children, even virtually, right in front of their eyes.
Monday – Friday – 1 hour 30 minutes Sessions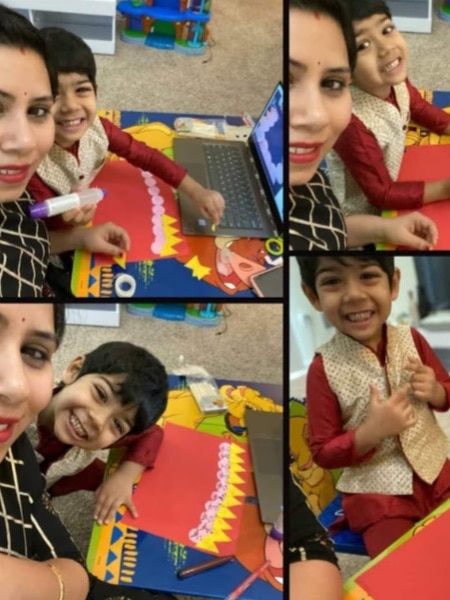 The Nine Islands Home Schooling program is designed to help parents not only navigate distance learning but take away the pressure of finding curriculum, lessons, and activities to advance child learning. We collaborated with Parent groups and heard their suggestions as we finalized the designs of our Student Kits. We literally poured our hearts and love into those kits which were received very well by our students. Each kit has an academic plan for 4 weeks with all materials included to support each student needs. While there are specific guidelines for using the kit, it has been designed in such a way that each family has the flexibility to set up their own cadence around it. Our student families are happily bonding within the homeschooling space where they learn, paint, draw, read and cook together. They are pushing new boundaries for the well-being of our children and we are just a call away!